Yes, for those of you loyal followers I went to yoga this morning. Crazy but  true.
After class, Barb (today's instructor) said, "Good class." to me and I replied, "Yes, but I can tell I haven't been for two weeks.". To which she replied, "we all need to take a break sometimes for a number of reasons."
I could tell I'd taken too long of a break but I'm looking forward to my next class as I think it'll be better because of muscle memory stuff.
Ironically, today's pose is  Locust Pose or Salabhasana which is appropriate because this was a pose I really struggled in today. I didn't even try to get my legs up higher because I was afraid that being out of commission for so long would injure my back and back pain is the worst of all!
Now that it's getting colder seems like the attendance is down again – yay! When I walked in this morning there was only one other person in class and by the time class ended there were about 7 people including me – just the way I like it.
Check out this video I found on YouTube of a guy doing the Locust Pose: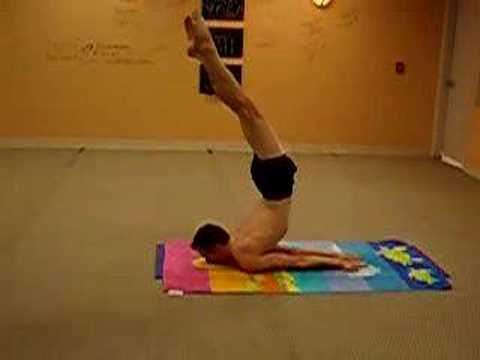 Namaste.